Robert and Elizabeth Allinson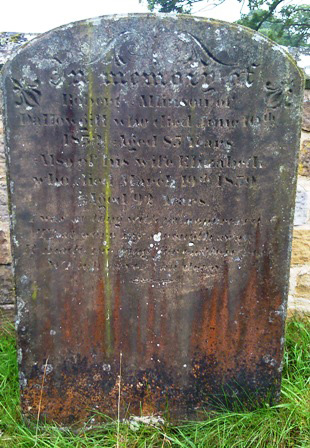 In memory of Robert Allinson of Dallowgill who died June 10th 1852 aged 85 years.
Also of his wife Elizabeth who died March 10th 1859 aged 92 years.
I was so long with pain oppress'd, That wore my strength away.
It made me long for endless rest, Which never can decay.