George and Rose Benson CLOUGH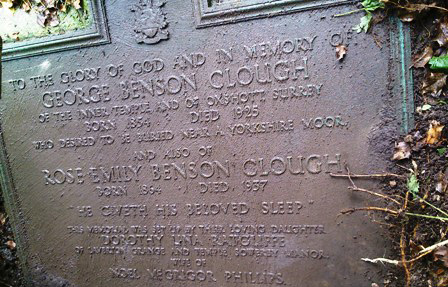 To the Glory of God and in memory of George Benson Clough
of the Inner Temple and of Oxshott Surrey. Born 1854. Died 1925.
Who desired to be buried near a Yorkshire moor.
And also of Rose Emily Benson Clough. Born 1864. Died 1937.
"He giveth his beloved sleep".
This memorial was set up by their loving daughter Dorothy Una Ratcliffe
of Laverton Grange and Temple Sowerby Manor wife of Noel McGrigor Phillips.