Henry and Ellen LOFTHOUSE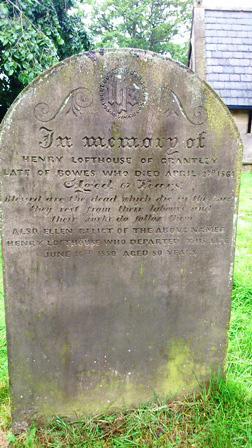 IHS In memory of Henry Lofthouse of Grantley late of Bowes
who died April 2nd 1867. Aged 67 years.
Blessed are the dead which die in the Lord,
they rest from their labours and their works do follow them.
Also Ellen relict of the above named Henry Lofthouse
who departed this life June 16th 1880 aged 80 years.