Peter Leonard, Mary Margaret and Robert BURRILL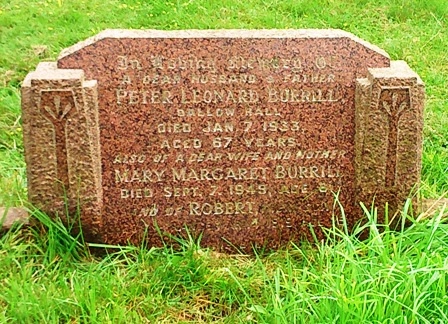 In Loving Memory of a dear husband and father Peter Leonard Burrill, Dallow Hall.
Died Jan 7 1933. Aged 67 years.
Also of a dear wife and mother Mary Margaret Burrill. Died Sept 7 1949. Age 81.
And of Robert their son. Died in France Mar 14 1919. Age 29.
So he giveth his beloved sleep.