Elizabeth, Thomas, Isabella and William SUTTILL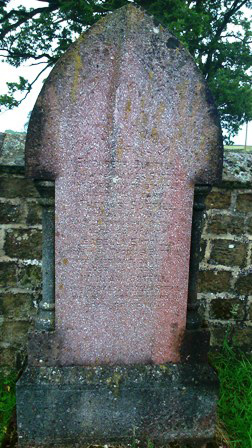 ELIZABETH SUTTILL. In loving memory of ELIZABETH SUTTILL
WIDOW OF JAMES SUTTILL WHO DIED MARCH 6TH 1849 AGED 75 YEARS.
THOMAS SUTTILL SON OF THE ABOVE WHO DIED MARCH 6TH 1858 AGED 43 YEARS.
ISABELLA SUTTILL WIDOW OF THOMAS SUTTILL
WHO DIED AUGUST 2ND 1885 AGED 65.
WILLIAM SUTTILL SON OF THOMAS AND ISABELLA SUTTILL
WHO DIED SEP 29TH 1900 AGED 52 YEARS.