The case of a Horse called "Young Fireaway". Dated 1889/1890
Drunk in charge of a horse?!!
The strange case of a horse which was owned at different times by
Joseph Webb, publican at the Hope Inn, Laverton, plaintiff and
John William Pearson, farmer of Missis Farm, near Laverton, defendant.
From documents found at NYCRO and transcribed by Sheila K Douglas
Dallowgill. Webb. Pearson case. 01.pdf
Dallowgill Chapel of Resurrection Graveyard (aerial)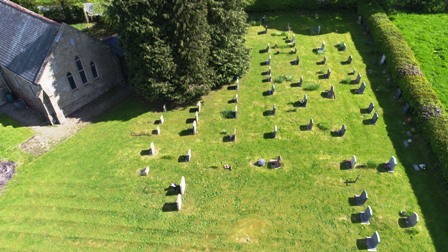 The following pdf file shows the current position of all the graves which have a
gravestone within the Chapel of Resurrection ground.
Dallowgill. C of R. Aerial. 3.pdf
If you have any new information regarding this file, please let me know via the website.
Thank you,
Sheila Douglas